We are interested in working with highly motivated and talented researchers in these areas: critical infrastructure protection, energy markets, renewables integration, game theory, mathematical optimisation, artificial intelligence, multicriteria decision making, among others.
You will join a research group with an international background, collaborative environment, IT resources and specialised software.
We are currently offering open positions for doctoral studies in energy security but we are also open to collaborate in other research topics.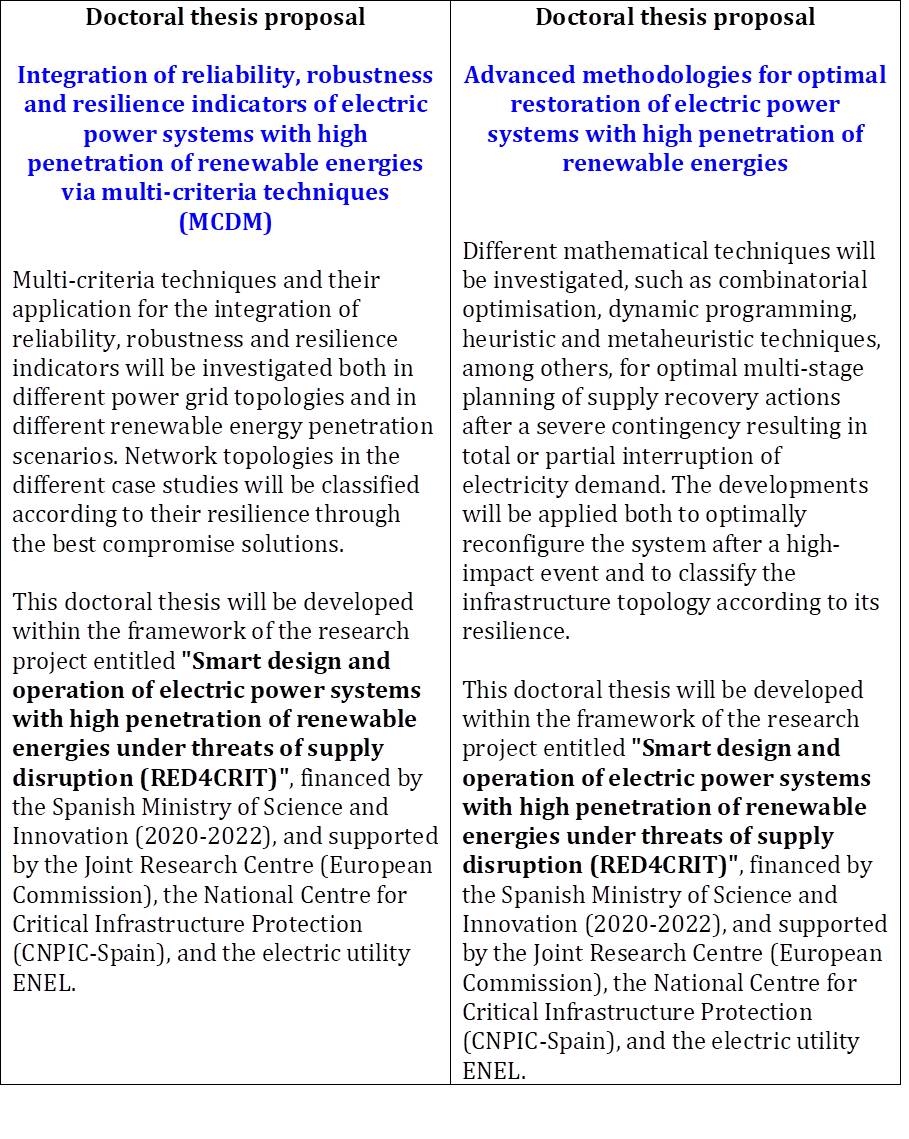 University of Zaragoza, Spain
Department of Electrical Engineering
School of Engineering and Architecture
Rio Ebro Campus / Torres Quevedo Building